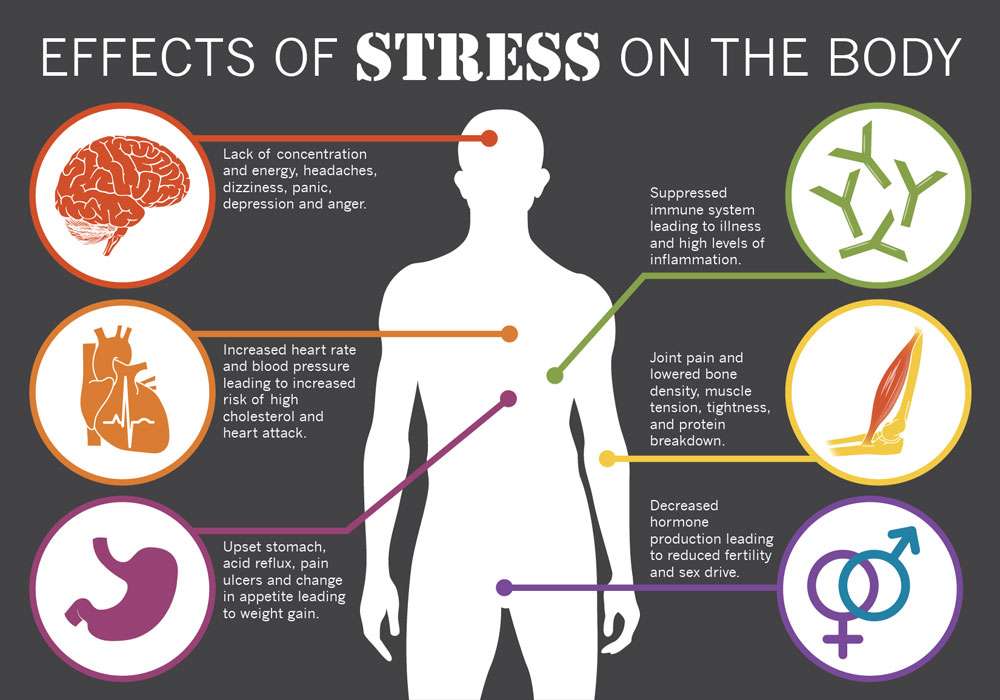 Stress is a natural reaction to life experiences that we encounter from time to time. Stress can be caused by a number of factors including family, work, responsibilities, life events, everyday responsibilities, and death. If experienced in moderation, stress can be beneficial to your health and help you cope with troubling situations. On the other hand, regular exposure to stress can take a toll on you're body and you're overall health.
Common Effects of Stress on the Body
The effects of stress on the body can vary from person to person, but generally speaking there are 6 effects of stress on the body. Learn about these effects below.
Brain: lack of concentration and energy, headaches, dizziness, panic attacks, depression, and anger.
Heart: increased heart rate and blood pressures leading to increased risk o high cholesterol and heart attack.
Stomach: cramps, acid reflux, ulcers, and change on appetite leading to weight gain.
Immune System: suppressed immune system leading to illness and high levels of inflammation.
Joints: pain and lowered bone density, muscle tension, tightness, and protein breakdown.
Hormones: decreased hormone production leading to reduced fertility and sex drive.
Check back next week to learn how to manage stress.