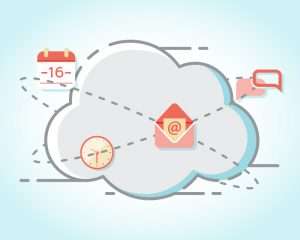 You might be asking yourself "what is project management" and "is it necessary?". Project Management deals with forming a goal, creating a way to achieve the goal, and making sure someone is there to bring it to fruition. A project manager is necessary! There are six reasons that project management matters and his worth looking into.
Coordinate Goals- Project Management is a great skill of making sure that the goals of the company match the project. ROI (return on investment) is very important to a company and the project manager. Sometimes the ideas for a project may not give the ROI the company envisions and it is the responsibility of the project manager to align the project with the company's goals.
Leadership- Project Management is much trickier than it sounds. Being a manager means having to work with multiple teams with multiple deadlines and still getting everything done on time and within budget.  At Lachina, our project managers make sure to speak with clients to get an idea of what needs to be done and what the budget is and then speak to any art, editorial, or marketing teams. Project Management makes sure each piece matches each other and that the final project looks cohesive. Working with 6-8 people with completely different functions is extremely challenging, but the Project Managers at Lachina are leaders who make it look easy.
Budgets- Companies tend to be concerned about the bottom line. They want something done, but they can only afford to spend a certain amount on it. That is where project management comes in. A project manager can tell you how much a project will cost and be able to offer solutions to keep in the budget proposed.
Experience- A project manager works solely with projects and teams. If you hire one to complete your company's project, you can be assured that this manager has had many projects before and learned some tips and tricks through trial and error. Your company will benefit from the project manager's experience.
Risk Management- A good project manager will deliver your project on time and within budget because they are also familiar with risk management. Risk management is being able to come up with a contingency plan because there are times when no matter how hard you try, something will try to go wrong. Project managers are experts in keeping everything under control.
Quality- This is a very important reason to have a project manager. A project manager needs to keep clients and will, therefore, make sure all their work is of the highest quality. The project will be watched and treated carefully because the best customers are the ones that keep coming back!
Project managers can save you a lot of time, money, and hassle. If you don't have one and are thinking about hiring one for a project, check out our page here!