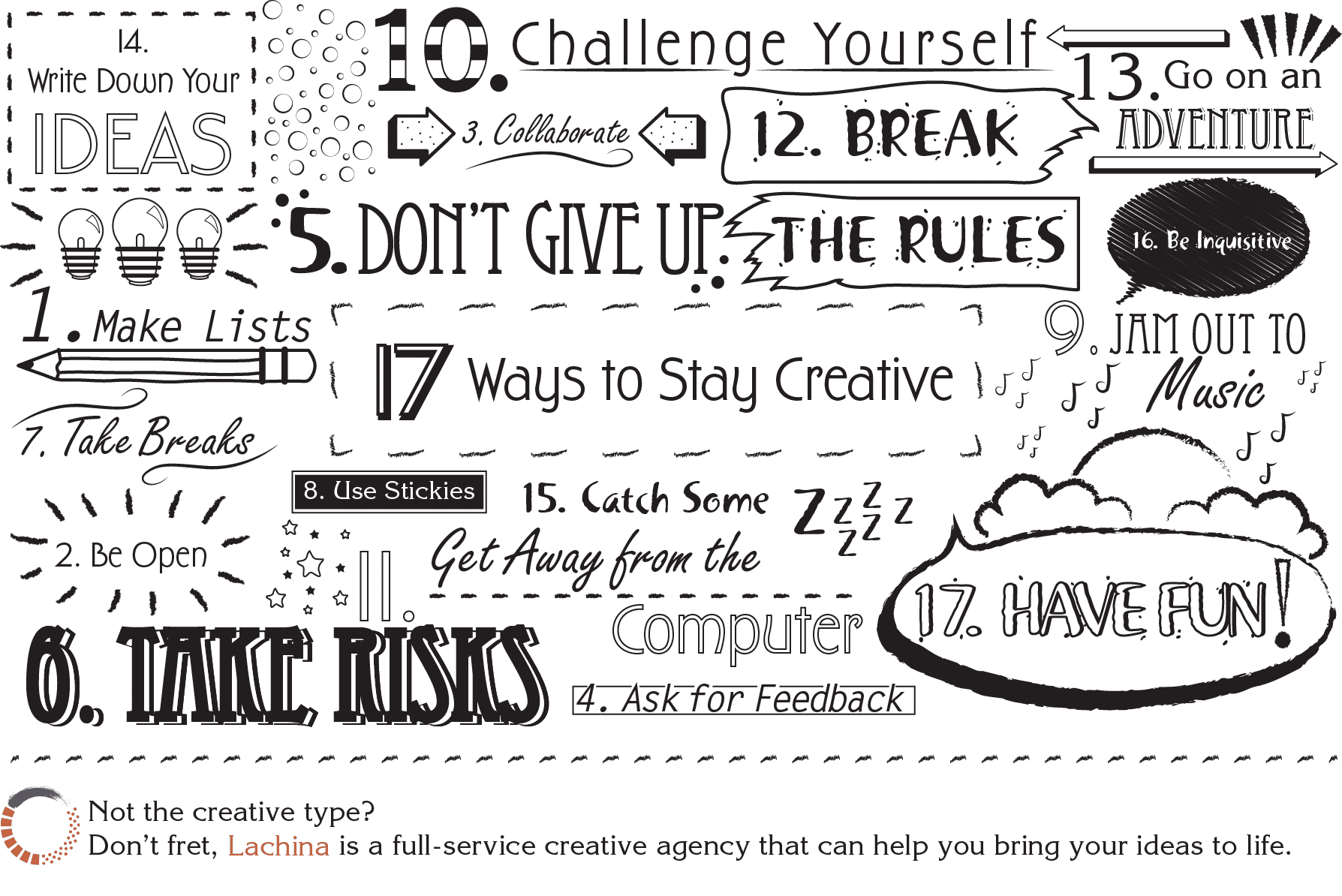 You might think of creativity as a trait possessed by artists, marketers, or entrepreneurs. But that is far from the truth! Creativity is not a talent, but a skill that is learned and mastered over time. Regardless of occupation or hobbies, we all require creative thinking from time to time. If you find yourself hitting a creative roadblock, here are 17 fun ways to get your creative juices flowing.
Make lists
Be open
Collaborate
Ask for feedback
Don't give up
Take risks
Take breaks
Use stickies
Jam out to music
Challenge yourself
Get away from the computer
Break the rules
Go on an adventure
Write down your ideas
Catch some Zzzz
Be inquisitive
Have fun
If you're not the creative type contact us today for print and digital services. We are here to help.